ONYX // IN-HOUSE DESIGN
---
During the summer of 2021, I had the opportunity to work alonside the ONYX in-house creative team. I worked on multiple long term and short term projects, and developed some design solutions for ONYX's set of retail café locations as well as for their online presence. I also got to take part in some fun merchandise photoshoots!
Some of the content I designed included: marketing, graphics, documents, logos, store signage, and other branding and communication materials. I also became familiar with eCommerce software like Shopify, Klaviyo and Trello. With these I was able to keep track of ONYX's weekly coffee releases, new merchandise and inventory as well as creating weelky email newsletters for announcements.
BARISTA CARDS
---
These barista cards contain an illustrated front displaying the name, flavor notes and orgin of each blend. The back of the cards are useful for the baristas to reference or jot down any notes.
COFFEE PROMOTION INSERTS
---
Limited edition ONYX Birthday cards. I decided to illustrate a snake and moon along with some coffee bean plants to go along with Onyx's aesthetic. The back features a promo code and a skull wearing a cute party hat!
CAFÉ BUZZERS
---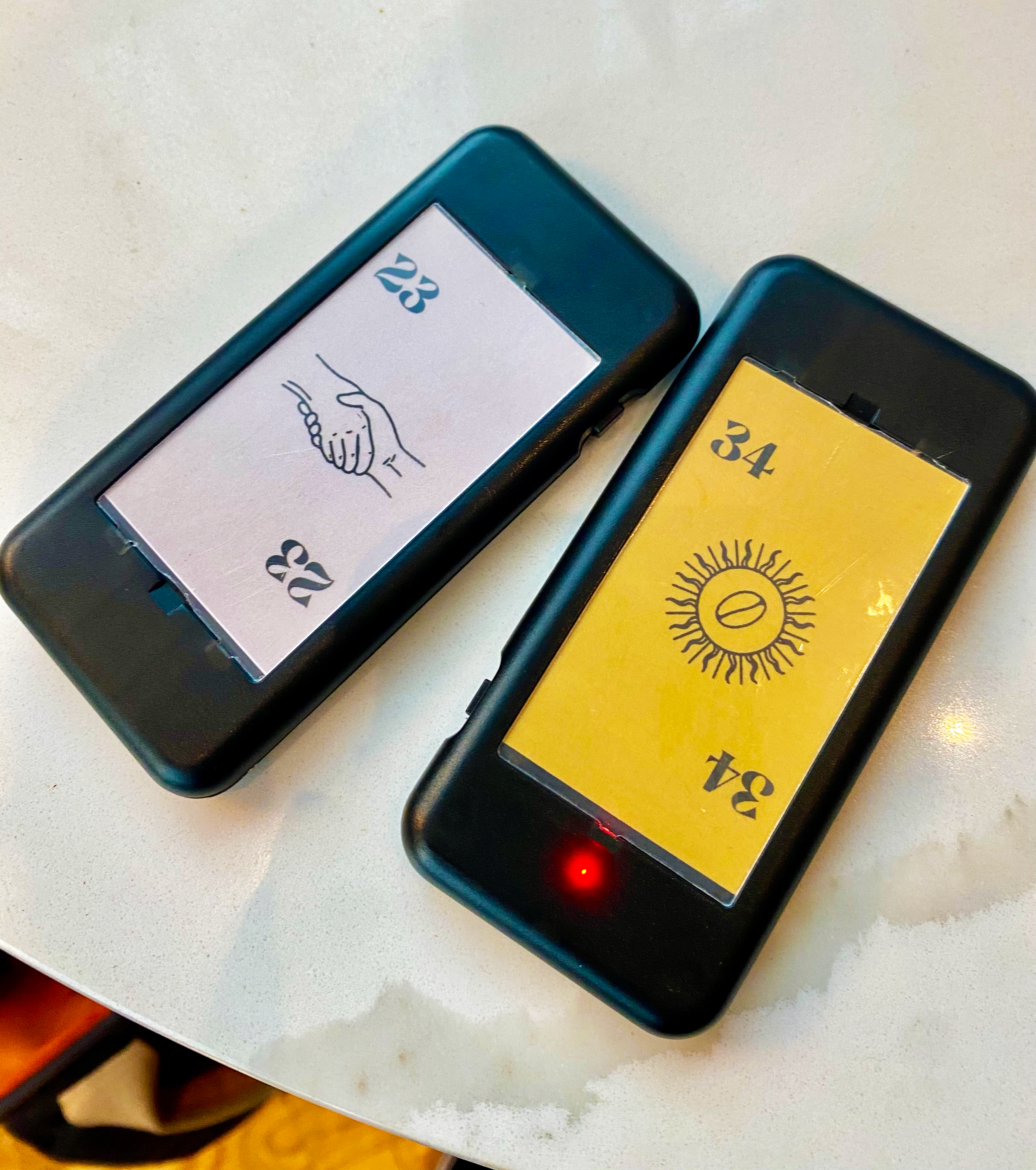 These buzzers are found in the HQ location. They notify customers when their orders are ready! I was inspired by playing cards for the number placement on these.


SOCIAL MEDIA
---
Some social media content that was featured on Onyx's Instagram page.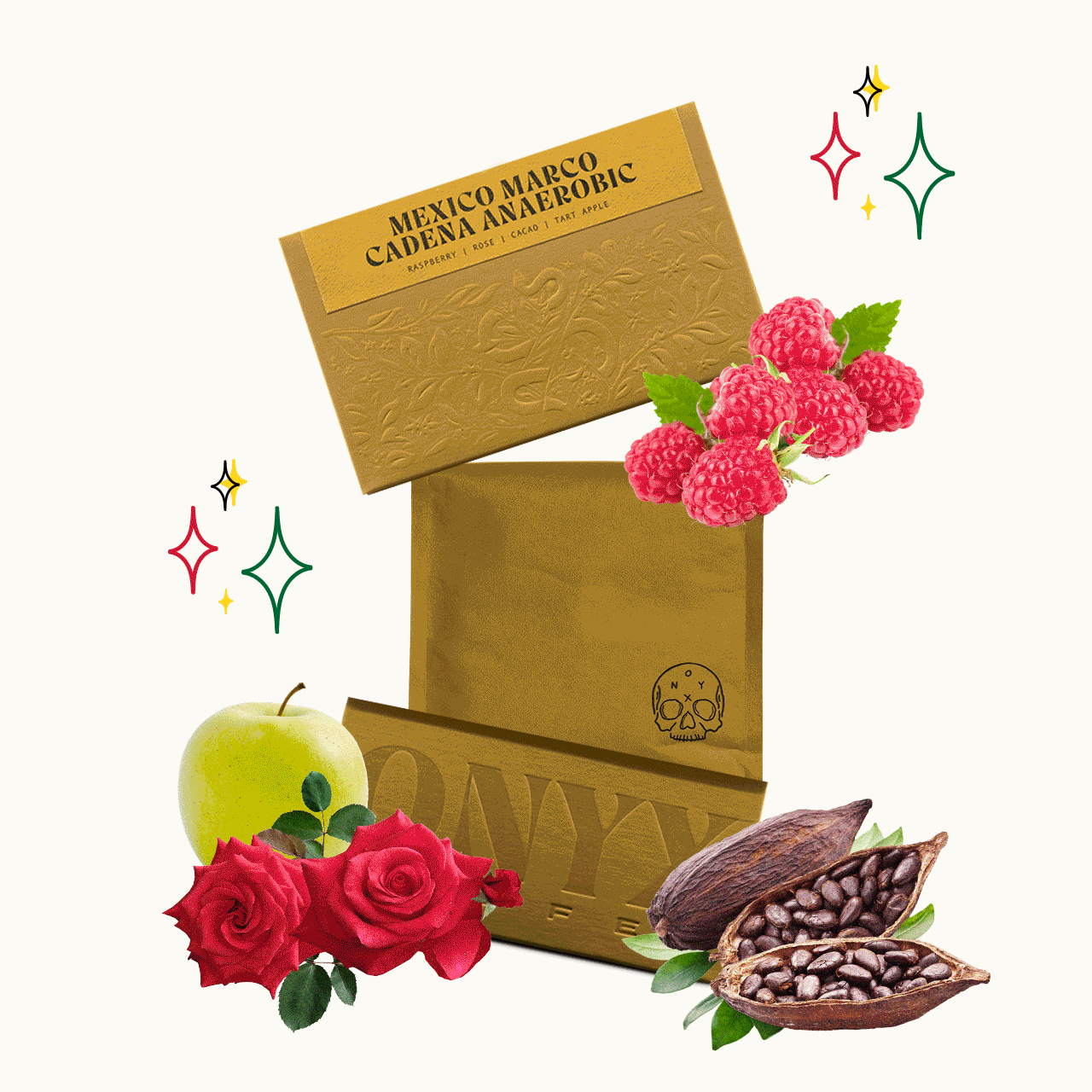 NEW COFFEE RELEASE PROFILES
---
Instagram story profiles that includes each blend's cup notes and variety.


MERCH PHOTOSHOOT
---
A photoshoot for some of ONYX's merchandise that included new shirts, hats and some other sweet products!