---
This project involved reimagining the visual identity for Roll & Fold, formerlly known as Dough Zone. Roll & Fold offers a unique, favorable kiosk that specializes in bringing a diversion of traditional street foods from Asia to Northwest Arkansas.
---
Brand Identity for

Monarch Visuals

, a real estate media company that specializes in photography and videography services. They partner with their clients in order to ensure quality content that promotes their brand.
---

In the summer of 2021, I had the opportunity to work alonside the ONYX in-house creative team. I worked on multiple long term and short term projects, and developed some design solutions for ONYX's set of retail café locations as well as for their online presence.



---
Natural State Aesthetics

is an oculofacial plastic surgery clinic in Northwest Arkansas. In collaboration with the NSA team, I helped them create two new icons and updated the design of their patient and clinic forms.
---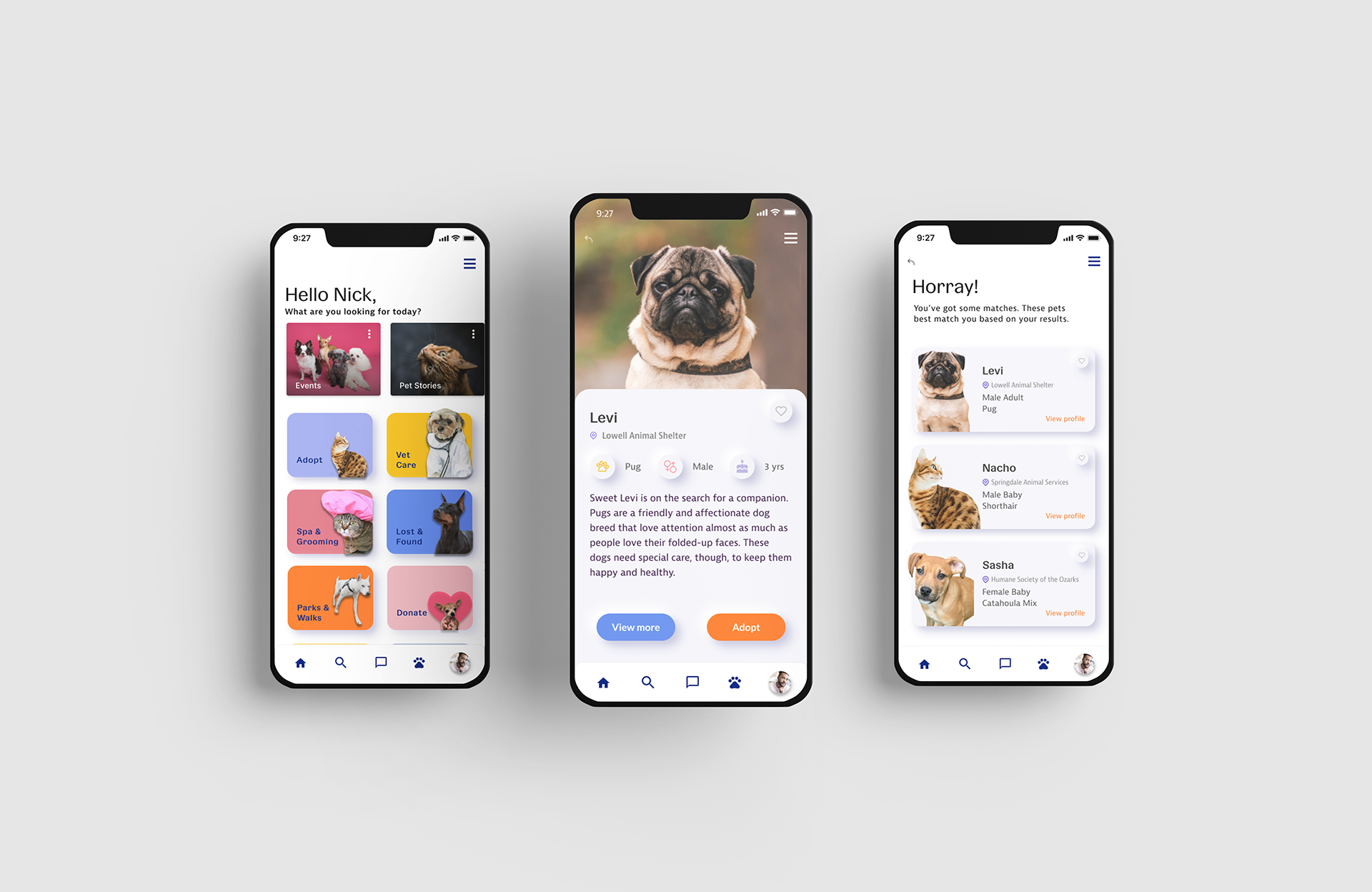 For my degree project, I knew I wanted to do something revolving animals or the
environment. Then decided that I wanted to help out local shelter animals. Growing up, I always had pets and at one point almost pursued a veterinary career.
---
A reimagined packaging design for NYX Cosmetics! I chose NYX for this identity systems project not only because I wanted to visually make them stand out from their competitors, but also make their cruelty-free promise more apparent.
---
---
Rene is a typeface inspired by my late father's handwriting. I have always found his handwriting quite fascinating and this typographic project has allowed me to bring his writing in a digital setting.
---
A tarot inspired zine based on my personal growth and experiences during COVID. I got a tarot reading and studied the significance of each card using biddytarot.com
---
A mini identity system project based on the characteristics of the enneagram type 5, more commonly known as the investigator. Type 5 Key Motivations: Want to possess knowledge, to understand the environment, to have everything figured out as a way of defending the self from threats from the environment.
---
I was the graphic design and photography intern at All Bikes Welcome my last semester of college. I created content to help brand their annual Grit MTB Fest for 2021. This included content for their instagram page, merchandise for their website and promotional items. Grit MTB Festival is a 3-day event in Fayetteville, Arkansas, for womxn (cis & trans) and non-binary mountain bikers.
---
Mockup menu design for MANGOS Gourmet Taco Shop in Fayetteville, AR. The restaurant is a drive-thru so I decided to create a menu to accomodate that and some take out containers.
---